There is a lot going on at the Naundrupshof construction site and preparations for the opening in December 2021 are in full swing. We will take you along on the exciting journey! Our construction diary keeps you up to date, always.
December 2021 |PLANNED HOTEL OPENING
A PROJECT COMES TO LIFE
The new building complex, realized according to the plans of the architects Bernd & Christoph Lange, will welcome leisure travelers as well as business persons in 30 double rooms, 3 deluxe rooms, 3 family rooms as well as 2 suites in the future.
In addition to a wellness area, the hotel also impresses with a large meeting and event area as well as a bar.
Fri 11 Oct 2019 | LAYING OF THE FOUNDATION STONE
THE FIRST STONE INTO THE FUTURE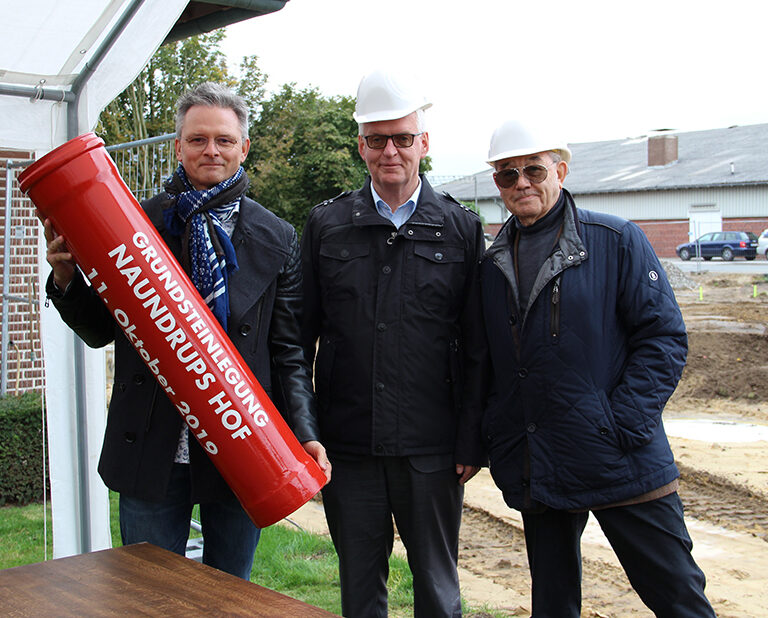 Three years went by for the planning and approval phase before the new construction of the country hotel "Naundrups Hof" could start. On Friday, October 11, 2019, the foundation stone was then officially laid.
Numerous guests – among them Mayor Richard Borgmann and his two deputies, craftsmen and neighbors – were invited to the laying of the foundation stone.
March 29, 2017 |TREE PLANTING
DREAMS MOVE TREES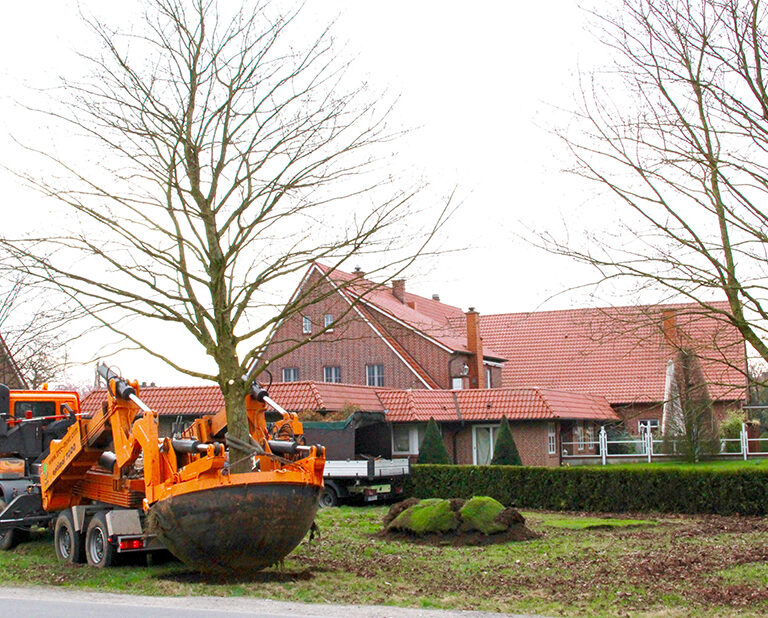 To be able to implement the new construction project, the Lange family even used a special company to relocate two of the old trees to the garden plot behind the terrace. The trees were lifted from the building plot with a special vehicle and replanted on the other side. In their new location, they have plenty of room and can continue to bring much enjoyment to the garden area.